Welcome to Bidding Helper
The Best, Fastest, and Easiest Way to Research, Compare, and
Reveal Hotels
for
Priceline and Hotwire Hotels
.
Enter your travel information in the search box above

Bidding Helper will return offers for both Priceline and Hotwire hotels (each in its own tab).

Click any of the tabs to view, compare rates, and reveal hotels from Priceline / Hotwire
Priceline and Hotwire are different than other booking sites. Hotels names are only shown after purchase, which allows hotels to offer deep discounts to fill unoccupied rooms while not effecting their direct bookings.

Hotwire and Priceline have recently made it easier to research and identify secret hotels. We have automated the research process by using our proprietary crowd sourced data, along with most of the well known methods, and combined with the tools that we have developed over the last nearly 20 years. We then proof check our research to make we are as confident as possibe in our hotel guess.

Use this page to save time and effort, or if you actually enjoy the research process, use it to double check or confirm your own guess.

EXCLUSIVE Coupons from BetterBidding:
(3+ stars / 2+ nites... expires 04/30/2020)
For help researching and identifying Hotwire Hotels please click the
HOTWIRE EASY VIEW
tab.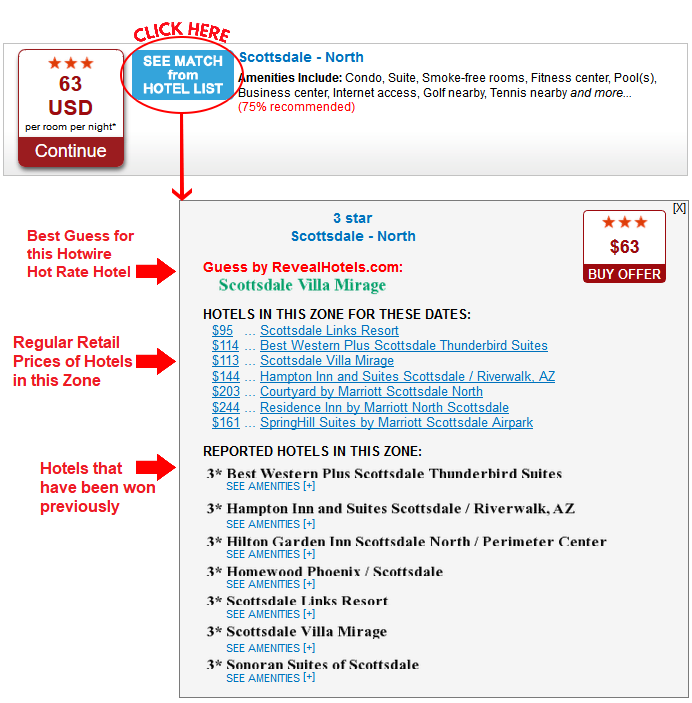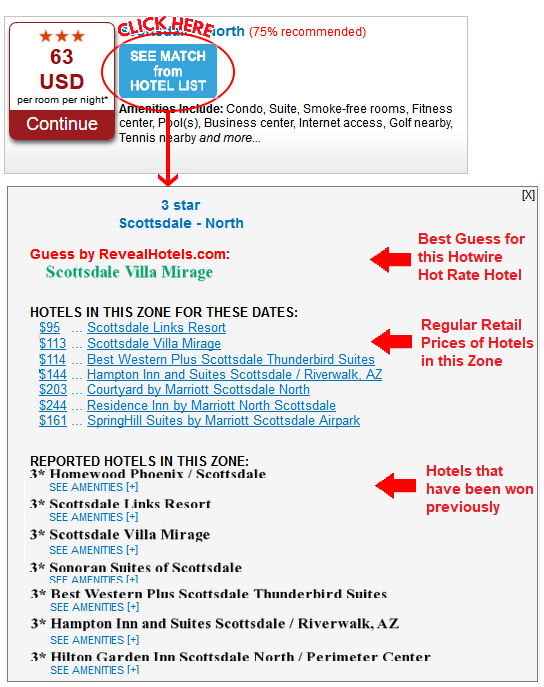 This is a Priceline 'Name Your Own Price' Bidding page.
If you would like help researching and identifying Priceline Express Hotels, please click the
PRICELINE EXPRESS
tab.